Electric Thruster Trolling Motor with Speed Controller & Bracket for Kayak DIY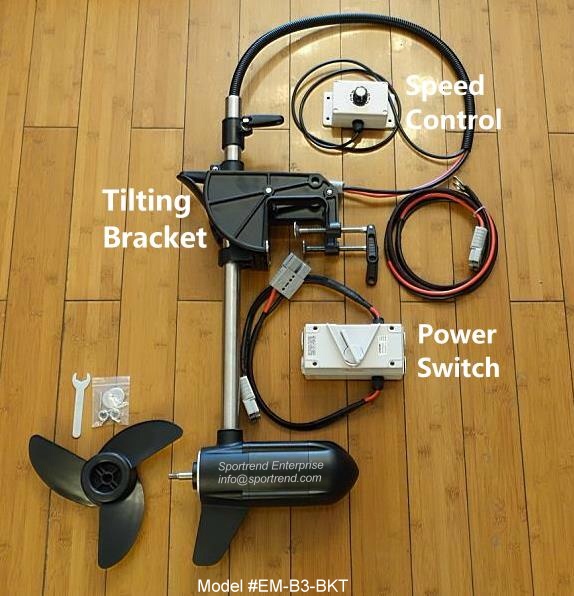 Brushless
Electric Thruster Trolling Motor with Speed Controller for Boat DIY 12V/24V/48V 80lbs-180lbs.
Used for sail boat, kayak boat or pontoon boat etc. (control at front of boat)
High Thrust Power: 80lbs 12V, 100lbs 24V/48V, 120lbs 24V/48V, 160lbs 24V/48V, 180lbs 48V, used for boats weight even up to 1,000-4,000kgs.
User Easy DIY: total 3 wires, 2 wires to connect battery, 1 wire to connect speed controller.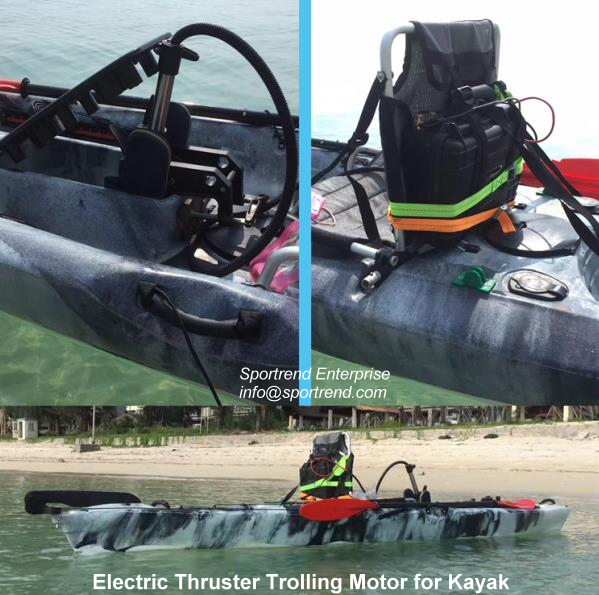 * Long life & Easy Maintenance: brushless motor's life is improved over 5 times longer than brush motor.
* High Efficiency & Energy Saving: significantly higher efficiency brushless motor, +85% higher efficient and
+30%-60% energy-saving rate than the brush motor.
* Much higher torque at lower battery currents.
* Thrust Power: 80lbs, 100lbs, 120lbs, 160lbs, 180lbs.
* Stepless Speed Controller: electronic stepless speed control (F+R).
* Lower voltage protection function for battery life.
* Overload protection function.
* High temperature protection function.
* Light weight: 20% lighter weight than the brush motor.
* Low noise: Less than 55db noise.
Our quality, delivery and services are guaranteed for you !
Please contact us for more details.
Sportrend Enterprise
-Professional supplier of electric trolling motors in China.