Speed Controller Lever for Brushless Trolling Motors
Product No.:Controller-Lever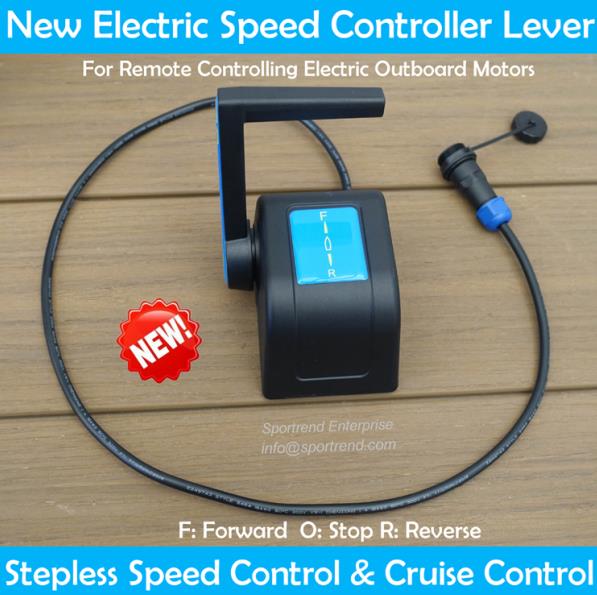 Remote Speed Contoller Lever with Push-Pull Handle can be used for our brushless electric trolling motors.
With Stepless Speed Control, and Cruise Control. (Forward, Stop, Reverse)
The controller can be used for our electric trolling motors #EM-B3 and #EM-B4 and #FS-Series (Front Mount Outboard Steering Trolling Motors)
Please contact us for more details.
Sportrend Enterprise
-Professional supplier of electric trolling motors in China