Saltwater Submersible Electric Thruster Motor 32-86lbs for Boat DIY
Submersible Electric Trolling Motors with propeller, designed as pedal boat motor or
kayak boat motor or pontoon boat motor,
or designed for underwater ROV or fishing kontiki,
fishing torpedo, pooling use etc.
* Input Power: 12V / 24V.
* Thrust power: 32 lbs, 36 lbs, 40 lbs, 46 lbs, 55 lbs, 62 lbs (12V) and 86 lbs (24V).
* With weedless 2-blade propeller, 3-blade propeller or 4-blade propeller.
* Waterproof, antirust & anticorrosion design, saltwater series also available.
* Low noise, low currency consumption, long working time.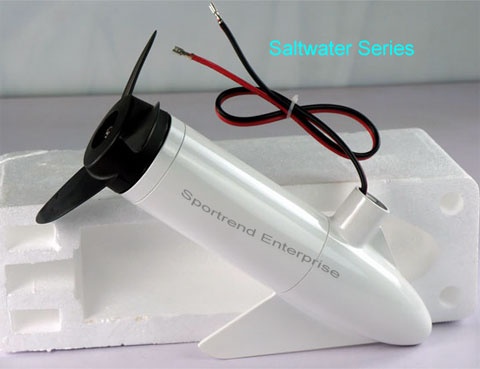 Saltwater series motor: *

White colored resin painting. (salt spray test)
* All stainless steel fixing parts. (Zinc-anodized)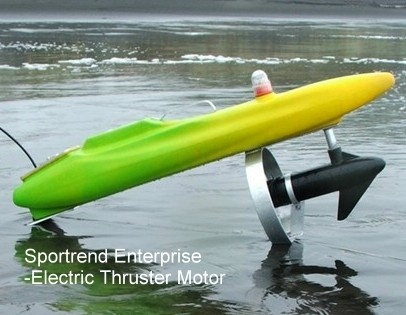 Sportrend Enterprise Electric Thruster Motors for Fishing Kontiki or

Fishing Torpedo.
Please contact us for more details.